"I'm in a relationship. I'm in love. It's simply what I wanted. Thank you!" - Adam
"You've done right by me." - Jim
"Wow. My date last night was certainly the best first date I've ever had and quite possibly the best date I've ever had. All I can say is, you are certainly the best thing that has EVER happened to me. I know you're just doing your job... but I am really deeply grateful to you. I feel incredibly lucky." - Rebecca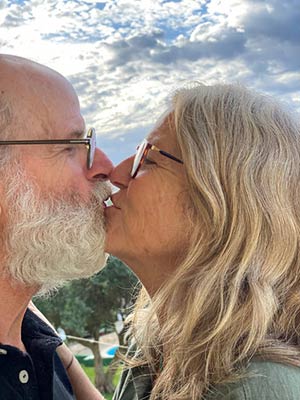 "All in all, again, it was a great date. I'm hoping she's interested and we can go on another date!" - Zach
"I'm honestly the most excited I've been about meeting someone in a really long time. We just had a ton in common and felt like we really clicked on a lot of levels." - Grant
"I don't think I've ever had such a nice date. Thank you for a great first match! It was just what I was hoping for!" - Kristin

"It went really well! She was super easy to talk to, and I think we really hit it off!" - Josh

"I have to say I like so much about him already... we think alike about so much. It's great." - Brenda
"We connected on many levels. It was so easy, it was like we knew each other and our comfort level was so easy and effortless. We love to travel and our travel styles are similar. We have many other activites that we can experience together. We have very similar approaches to life and our values are very similar - (so important). She is bright, classy, beautiful, and I can't wait to see her again." - Mark
"What a thrill for me to get all dressed up and go out with a wonderful man and have a delicious meal and interesting conversation. I must say I'm quite impressed. Great job!" - Wendy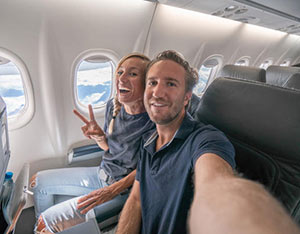 "Okay, you knocked the ball out of the park on her! I can't wait to see her again. I have a big time crush on her!" - Mark M.
"It was the best date I have had." - Linda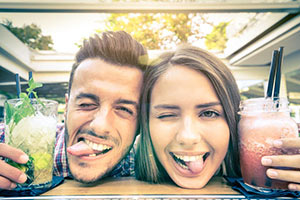 "I really appreciate what you do. As you get older you take love quite seriously and you guys are doing powerful stuff." - Tom D.
"I was seeking a long term relationship for years now. It was frustrating to say the least. I signed up with Destin and Rachel without much expectation, frankly. But around 7 or 8 months into it, I started seeing someone I like a lot. It's going strong and I couldn't have done it without their help. Sometimes you just have to wait and to trust things will come." - Anne
"Good people that delivered. Would definitely recommend!" - Chris
"Frankly, I wish I could use them in all the other aspects of my life from workforce to finding someone to fix my car! I may not be the most romantic person, but they have given me the chance to feel like I am." - Gabrielle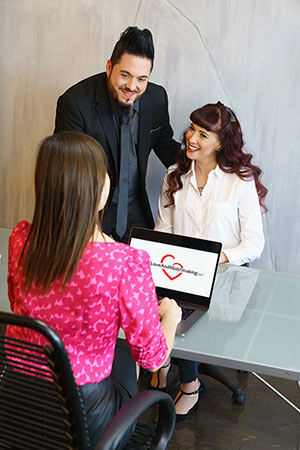 "I don't know how they found him, I don't know how they work, but I do know that they do work. I'm the perfect example of it. Thank you so much, Destin and Rachel. If you can use them, use them now by all means. People just don't care like these two do anymore." - Kim
"Best matchmakers and love coaches a guy like me could have had. Use them, it's worth it." - David
Let us help you find love today… and earn your testimonial!