20 Amazingly Romantic and Fun Date Ideas in Charlotte, NC
Charlotte's Charming Escapes: 20 Unforgettable Date Ideas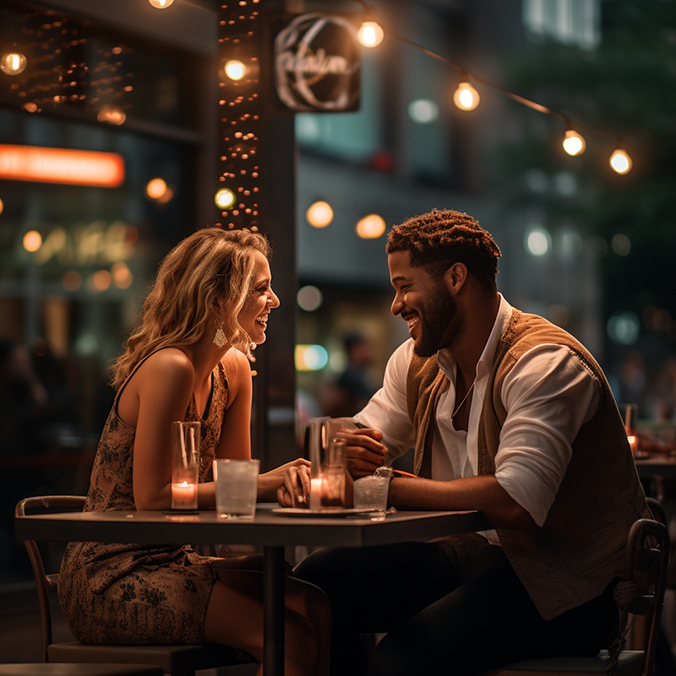 Charlotte, North Carolina, is a city that knows how to charm its visitors and residents alike. With a blend of southern hospitality and urban sophistication, it offers a diverse array of date ideas that cater to all interests. From scenic outdoor adventures to cultural experiences, we've compiled a list of 20 extraordinary date ideas that will make your time together unforgettable. Additionally, we've included 10 exceptional restaurants to elevate your dining experience in the Queen City.
If you're interested in elite Matchmaking in Charlotte, NC ~ Click here
For all of our Elite Matchmaking Services, click here.

Freedom Park: Enjoy a relaxing day at Freedom Park, a beautiful urban oasis offering walking trails and paddle boating on the lake. Website

US National Whitewater Center: Embark on thrilling outdoor adventures like whitewater rafting, zip-lining, and rock climbing at this world-class center. Website

Daniel Stowe Botanical Garden: Explore the stunning Daniel Stowe Botanical Garden, a serene escape filled with vibrant flora. Website

NASCAR Hall of Fame: Discover the history and excitement of stock car racing at the NASCAR Hall of Fame. Website

McColl Center for Art + Innovation: Immerse yourselves in contemporary art at McColl Center, featuring exhibitions and artist studios. Website

Carowinds Amusement Park: Spend a fun day at Carowinds, a thrilling amusement park offering rides, games, and entertainment. Website

Mint Museum: Visit the Mint Museum, showcasing American art, contemporary art, and more. Website

Lake Norman: Enjoy a leisurely boat ride on Lake Norman, North Carolina's largest man-made lake, surrounded by picturesque scenery.

Discovery Place Science: Embark on a journey of scientific discovery at Discovery Place Science, featuring interactive exhibits and an IMAX theatre. Website

The Billy Graham Library: Explore the life and legacy of Billy Graham at this serene and historical library. Website

The Whitewater Center: Conquer rapids, hike trails, or relax on a serene lake beach at the U.S. National Whitewater Center. Website

NoDa Arts District: Stroll through NoDa, Charlotte's historic arts district, filled with colorful murals and art galleries. Website

Latta Plantation Nature Preserve: Hike through the scenic Latta Plantation Nature Preserve, a peaceful retreat for nature lovers. Website

ImaginOn: The Joe & Joan Martin Center: Unleash your imagination at ImaginOn, an interactive library and children's theater space. Website

UNC Charlotte Botanical Gardens: Delight in the tranquil beauty of UNC Charlotte's Botanical Gardens, showcasing a diverse collection of plants. Website

Duke Mansion: Experience history and elegance at the Duke Mansion, a beautifully preserved historic estate. Website

Queen City Comedy Experience: Enjoy a night of laughter at the Queen City Comedy Experience, featuring local and national comedians. Website

Lazy 5 Ranch: Embark on a safari-like adventure at Lazy 5 Ranch, home to over 750 animals from around the world. Website

Wing Haven Gardens and Bird Sanctuary: Discover the serene Wing Haven Gardens, a haven for birdwatchers and garden enthusiasts. Website

Carolina Raptor Center: Get up close to fascinating raptors and birds of prey at the Carolina Raptor Center. Website
To conclude your romantic outing, savor delicious dishes at one of these exceptional Charlotte restaurants!
10 Charlotte Dining Gems:
Charlotte, with its myriad of entertainment, cultural attractions, and culinary delights, offers a perfect backdrop for unforgettable dates. Explore the city, enjoy each other's company, and create lasting memories in the Queen City.
Meet your perfect Match! Contact us today for a free consultation on our Elite Matchmaking services in Charlotte, NC.
Use the form below or call: (844) 489-LOVE