20 Super fun and romantic date ideas in Austin, TX
Austin's Alluring Adventures: 20 Unforgettable Date Ideas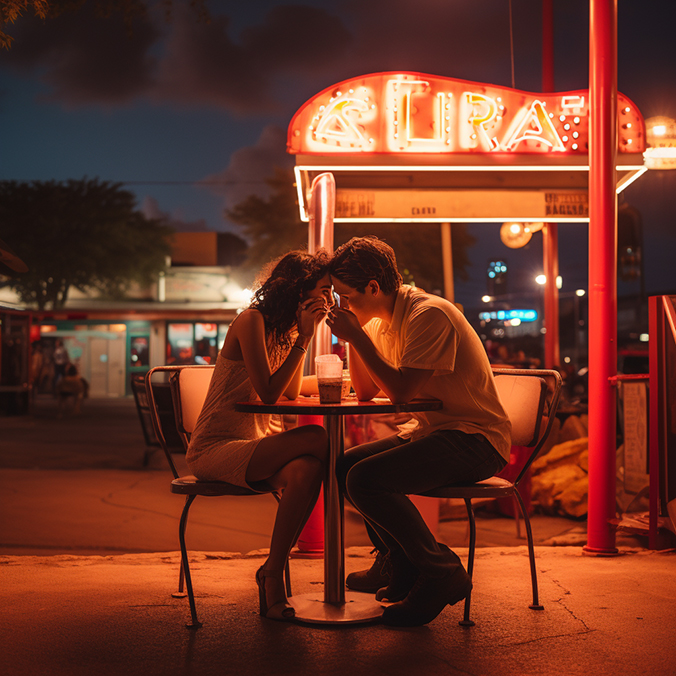 Welcome to the heart of Texas, where music, art, and nature blend to create the ideal atmosphere for romantic dates. Austin offers a plethora of unique experiences, from exploring outdoor beauty to immersing yourselves in the city's vibrant cultural scene. To make your Austin date nights exceptional, we've curated a list of 20 extraordinary date ideas and included 10 fantastic restaurants for the perfect dining experience.
If you're interested in elite Matchmaking in Austin, TX~ Click here
For all of our Elite Matchmaking Services, click here.
Barton Springs: Take a refreshing dip in Barton Springs, a natural spring-fed pool in Zilker Park, perfect for a sunny afternoon. Website

Live Music Crawl: Austin is the Live Music Capital of the World. Enjoy live performances on Sixth Street, and catch some local tunes.

Mount Bonnell Hike: Hike up Mount Bonnell for panoramic views of Lake Austin and the Hill Country. It's a breathtaking spot for a romantic picnic. Website

Blanton Museum of Art: Explore the Blanton Museum's extensive art collection, showcasing everything from contemporary art to European masterpieces. Website

Krause Springs: Visit Krause Springs, a scenic natural swimming hole surrounded by lush gardens and beautiful cypress trees. Website

Zilker Botanical Garden: Wander through Zilker Botanical Garden's themed gardens, a peaceful oasis within the city. Website

Food Truck Tasting: Savor delectable dishes from Austin's diverse food truck scene. From tacos to barbecue, it's a foodie's dream.

Paddle Boarding on Lady Bird Lake: Rent paddleboards or kayaks and explore the serene Lady Bird Lake in the heart of Austin. Website

Umlauf Sculpture Garden: Stroll through the Umlauf Sculpture Garden, featuring beautiful sculptures amidst lush gardens. Website

Hamilton Pool Preserve: Discover the enchanting Hamilton Pool Preserve, a natural pool formed by a collapsed grotto. Be sure to make a reservation. Website

Blue Starlite Mini Urban Drive-In: Experience a classic drive-in movie date at the Blue Starlite Mini Urban Drive-In. Website

Brewery Tour: Explore Austin's craft brewery scene with a brewery tour. Taste local brews and enjoy brewery ambiance.

Cathedral of Junk: Visit the Cathedral of Junk, an eccentric art installation made of discarded items, a true testament to Austin's creativity. Website

Hike at River Place Nature Trail: Hike along the River Place Nature Trail and enjoy scenic views and waterfalls. Website

The Contemporary Austin: Experience contemporary art at The Contemporary Austin's Laguna Gloria and Jones Center locations. Website

Stand-Up Paddle Board on Lady Bird Lake: Try stand-up paddleboarding for a unique and active date on Lady Bird Lake. Website

LBJ Presidential Library: Discover history at the LBJ Presidential Library, a museum dedicated to President Lyndon B. Johnson. Website

Bats at Congress Avenue Bridge: Watch the breathtaking bat colony emerge from the Congress Avenue Bridge during sunset from March to October.

Visit the HOPE Outdoor Gallery: Explore the vibrant HOPE Outdoor Gallery, a haven for street art enthusiasts. Website

Zipline at Lake Travis: Get an adrenaline rush with a zipline adventure at Lake Travis Zipline Adventures. Website
To end your romantic Austin date, don't miss these remarkable restaurants!
10 Austin Dining Hotspots:
Conclusion: With an abundance of captivating date ideas and a culinary scene that's second to none, Austin is the perfect city for lovebirds seeking unforgettable experiences. Explore the culture, nature, and delectable cuisine while creating cherished memories with your partner. Enjoy your romantic journey in Austin!
Meet your perfect Match! Contact us today for a free consultation on our Elite Matchmaking services in Austin, TX.
Use the form below or call: (844) 489-LOVE