20 Romantic Date Ideas for San Antonio, TX
Alamo City Magic: 20 of the Best and Most Memorable First Date Ideas in San Antonio, TX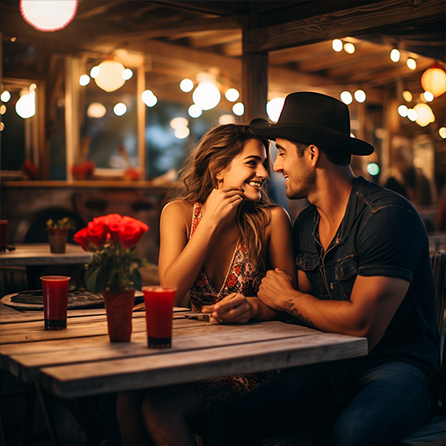 When stepping into the vibrant heart of Texas you can embrace the rich blend of history, culture, and romance that San Antonio has to offer. From scenic river walks to iconic landmarks, the city is a playground for unforgettable first dates. Whether you're seeking a taste of Texan tradition or a modern adventure, we've curated 20 captivating date ideas that capture the spirit of San Antonio and set the stage for lasting connections.
For all of our Elite Matchmaking Services, click here.
10 of the best and most romantic restaurants in San Antonio that will knock your socks off!
With its captivating blend of history, culture, and modernity, San Antonio provides an array of enticing first date ideas. Whether you're exploring scenic landscapes, discovering local gems, or sharing moments of laughter, the city offers the perfect setting for building connections and creating cherished memories. Choose an experience that resonates with your shared interests, embrace the charm of San Antonio, and embark on a journey of meaningful connection, fun and romance!